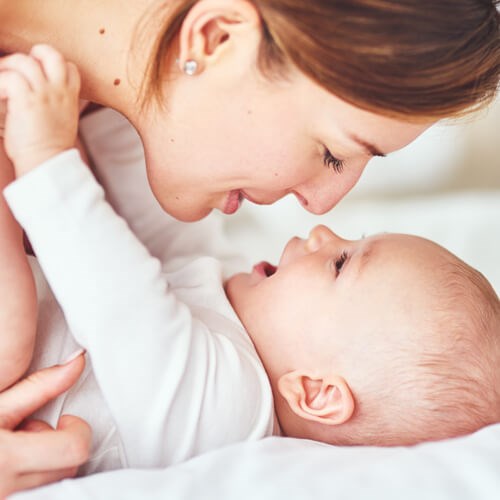 Welcome TO AIRM
---
America Institute of Reproductive Medicine – Alabama | 205-315-6933
At the America Institute of Reproductive Medicine – Alabama, we will do all that is possible to help build your family through comprehensive diagnostic testing and assisted reproduction technologies, if necessary. Under the medical guidance of Dr. Cecil A. Long, a board-certified endocrinologist, you will have his 30 years experience in infertility on your side as he navigates your health history and determines why you are experiencing infertility. Our team of compassionate nurses and medical technicians will be a great resource to guide you through learning more about procedures when you have questions or feel uncertain about decisions that need to be made. We also have a world-class, assisted reproductive technology laboratory available for your reproductive health needs right in Birmingham.
Meet Dr. Cecil Long
---
When you meet with our board-certified reproductive endocrinologist, Dr. Cecil A. Long, he will share with you his first-hand experience with infertility. Not only has he spent 30 years of his career dedicated to reproductive medicine, he also experienced it in building his own family. He and his wife had their daughter as a result of IVF and ICSI. Dr. Long knows the type of support and care you need during your infertility journey from the start. He is the founder of the America Institute of Reproductive Medicine – Alabama, and considers it an honor to work with couples from infertility diagnosis to treatment and possible pregnancy through assisted reproductive technologies.
Reviews
After 8 years of infertility, including 7 miscarriages, 2 pre-term labors, failed inseminations and multiple failed IVF--traveling all over the country to see the "best" fertility specialists, we met Dr. Long. As I type this, I hear my twin daughters playing in the background, and I have tears in my eyes.
Dr. Long and his entire team at AIRM are a special group of people. They truly care about each of their patients and make us all feel like we are the only ones in the practice. They care about us and their goal is to help make miracles happen - which they do every day. I previously went to another clinic in Birmingham and I have to say the patient experience is night and day in every way possible. From the front desk, to billing, to patient care - this group has been such a blessing. I am so grateful to have a practice with a brilliant Nurse Practitioner, Dr. Karen Hammond, to help guide us through our infertility struggles. Dr. Hammond and Dr. Long are the perfect pairing and I can't say enough good things about AIRM.
Dr Long was able to diagnose the cause of my infertility, treat it with the required surgery, and perform 1 IUI to achieve pregnancy. The whole process was so quick but also done with such kindness and care. Once pregnancy was achieved he monitored it so closely and it felt like he cared as much as I did. I felt completely safe in his care. And his entire staff is wonderful! They knew my husband and I by name. Can't say enough good things!
Dr. Long and AIRM truely care about their patients. Their reproductive clinic shows kindness and empathy to patients in an unparalleled manner. Staff members quickly respond to questions and attend to each patient's individual needs.
10 years of infertility and multiple doctors - My husband and I saw other fertility specialists both in Birmingham and around the country before going to see Dr. Long. We had been told that we needed an egg donor and possibly a sperm donor by 2 other Drs., but Dr. Long said he felt like we could get pregnant with our own eggs/sperm. He was absolutely right! I'm listening to my 3 year old twins as I type this!! We saw his partners, Dr. Allemond and Dr. Honea, for procedures that fell on the weekends, and I felt comfortable with them as well. I've yet to meet a former patient of Dr. Long who didn't end up having a baby.
5.0 Average Rating